Article Adam Brown @AdamMNVi
The UEFA Nations League seems like a concept which will offer more interesting international games over the course of the season, but, it's now time to get back to the Premier League.
This time for Liverpool, it's the toughest game of the season yet against Spurs – who will be looking to put an end to Jurgen Klopp's perfect start to the season.
Are there lessons to be taken from the Leicester game?
While we got a win which you'd associate with league challengers, our performance last time out against Leicester was unconvincing. It seems key that for now, Naby Keita remains an integral part of our midfield.
Of course, there must be some caution in our approach against Spurs, but the London side are much more likely to play football against us than the likes of Leicester, which means we can hurt them on the break.
Formation : 4-3-3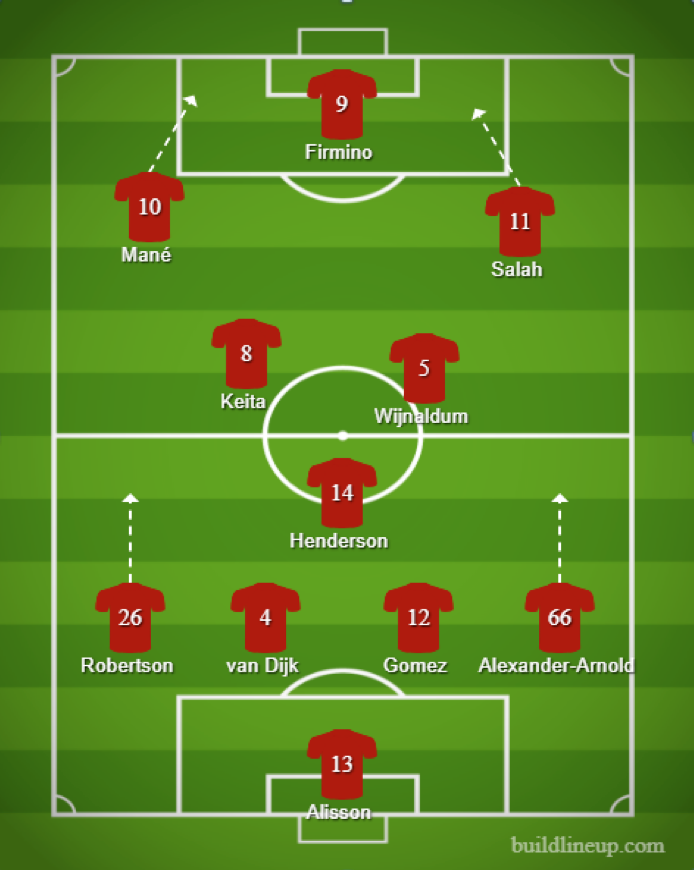 The most promising feature of this week's strongest starting XI is that only four players took part in the 4-1 defeat last season at Wembley; the squad has almost completely changed.
After a man of the match performance by Joe Gomez last time out against Leicester, there are no questions over who makes up the current Liverpool centre-back pairing. It's time for Naby Keita to come back into the lineup, he offers a spark which will be vital against a team who will allow us more space in attack.
While Milner has performed well so far this season, it's tough to find a way to fit both him and Henderson in the side in a game where we can be more counter-attacking. Against Spurs, we need a solid six, and, with Fabinho not yet introduced to the setup, Henderson is the obvious option in defensive midfield.
As usual, the front three picks its self, but fans will be hopeful that Salah can re-discover some of his unplayable form from last season.
Despite some missing out in this game, there's plenty of tough games upcoming over the next month, which means players will have plenty of opportunities to play. If the Reds are going to be successful this year, it's important that we use our entire squad – much like Manchester City's success last season. We're finally a side who have a genuine chance in any competition this season.
Article by Adam Brown – @AdamMNVi
How does Chris think Jurgen Klopp will select the team? Check out his Starting XI Prediction Show below..